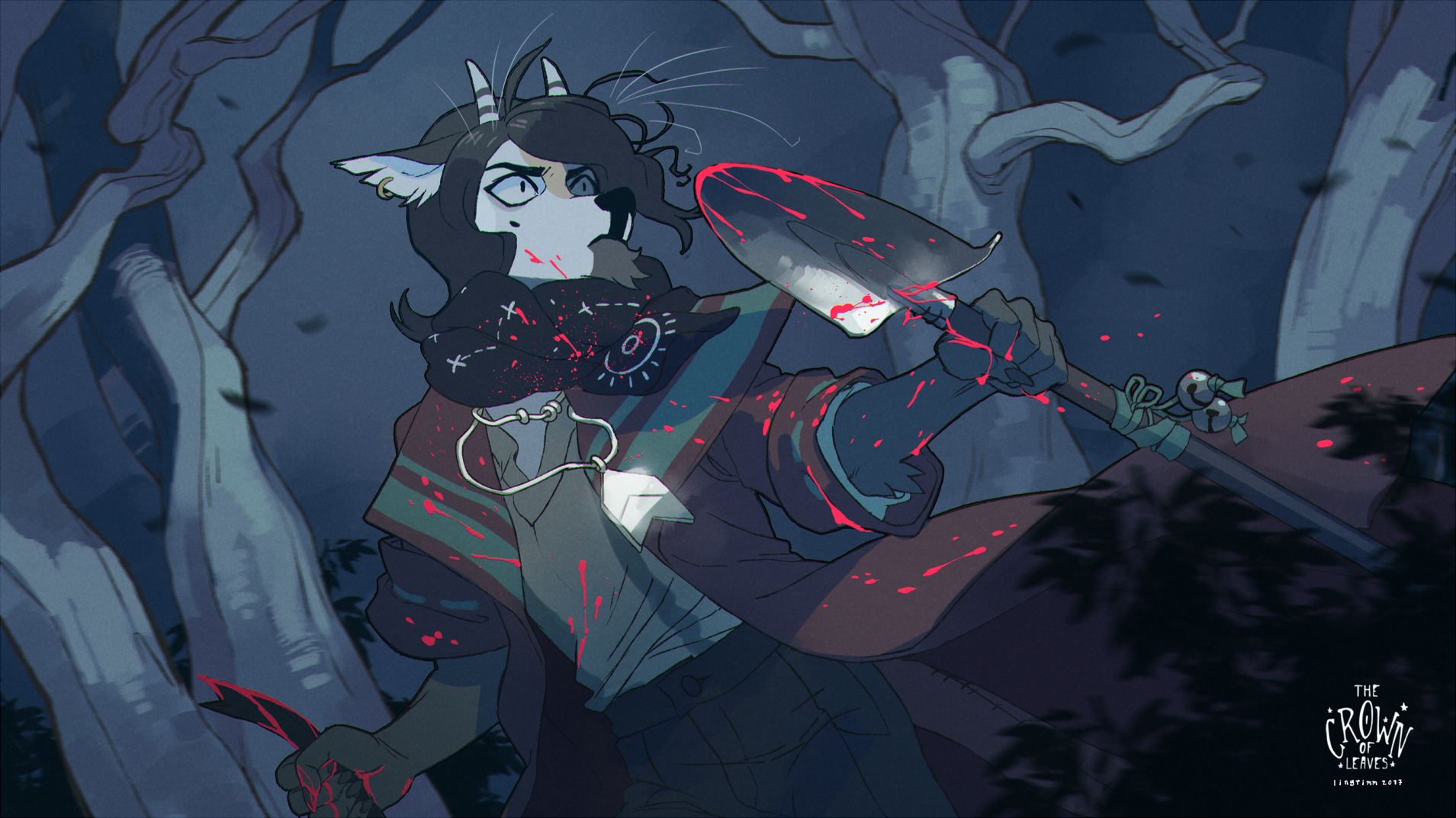 The Crown of Leaves [PUBLIC DEMO 0.7.4 !]
Meet our new DEMO, 0.7.0 !
RUzura Interactive left the team, but now we have a new and experienced lead programmer, mold. FF. He reworked the code, added new modules and improved the game in general.
Also, as promised, we completely changed the puzzle screen, parallax and inventory. All of these changes were done by the DragoonHP.
Changes:
- New translation system. You may think that this is not so important, but technically it is much simpler than the standard Ren'Py system. This will help our translators and localizers to easily add new languages to the game!
- Technically the new inventory and Mindscape;
- Crafting system. Now you can combine items by switching to the Item Creation screen. There are only two recipes in the demo. But there are much, much more items to collect!
- Redraw some background details, added background animation.
- Added the ability to view the bulletin board;
- Added and updated some of the dialogues;
- The system of relations with Serban and Vander has been slightly improved. Serban may not want to talk to you now, and Vander will not just be so offended by you.
- Don't forget about the additional dialogues. If you are friends with the character, you can learn something new about them. Do not forget to look at Mindscape too!
- Some characters can leave locations that will give you the opportunity to look around more closely.
- New puzzle screen and the puzzle itself! We made it easier and more "in-setting".
- New music in the first scene with Vander!
Files
tCoL_DEMO 0.7.0.rar
330 MB
Jun 20, 2017
Get The Crown of Leaves [PUBLIC DEMO 0.7.4 !]